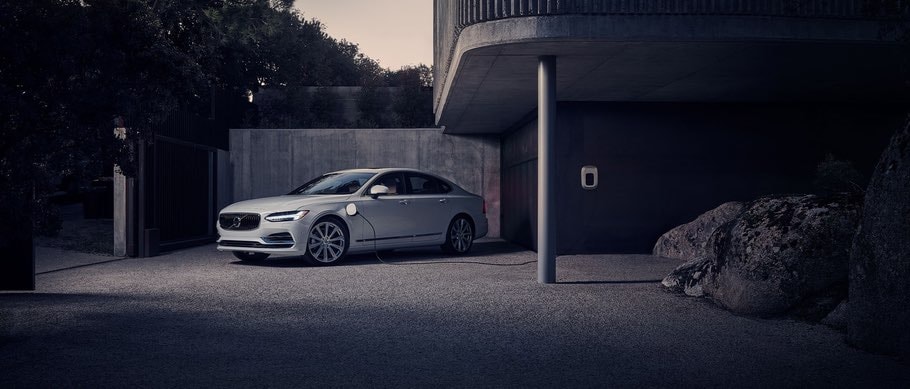 Is Volvo Considered A Luxury Car?
The simplest definition of a luxury vehicle is a car that comes standard with more than the basic features. There are, however, a lot of cars that have nice options but are not considered luxury cars. This is because luxury is more than simply a list of features. Luxury is also about the experience of driving the car. Designers of luxury cars and luxury SUVs include features and upgrades that work together to create a unique driving experience. Volvo is a great example of how automotive features can be tailored to create a more luxurious driving experience.
Is Volvo Considered A Luxury Vehicle?
Yes, Volvo is a luxury vehicle manufacturer. Volvo cars and SUVs are prized for their premium features, interior comfort, and consistently-high safety standards. Every Volvo vehicle features exceptional build quality and an exterior style that conveys the elegance of a luxury vehicle. Drivers can expect superior specifications and performance from their Volvo luxury vehicle.
Luxury Features from Volvo
There is nothing basic about the luxury you will find when you drive a Volvo car or SUV. Volvo creates a luxurious experience across all vehicles by focusing on creating a driving experience that provides superior comfort, advanced technology, cutting edge safety innovations, and power. Volvo creates an upscale level of comfort by using top-of-the-line materials and human-centric design which includes providing plenty of legroom for everyone in the car and an intuitive layout for the driver. The technology in Volvo vehicles includes advanced standard options such as a large center display with voice control. Cutting edge safety innovations that come standard are another important element of luxury cars. You can find a number of cutting edge safety innovations, such as driver assistance technologies, on Volvo cars and SUVs. Power is another aspect that is critical to the superior, upscale performance of luxury SUVs because it has such a big impact on the overall driving experience. Volvo delivers when it comes to power in both the car and SUV categories. When you get into the driver's seat of a Volvo you will quickly learn that there is nothing basic about this line of vehicles.
Volvo Luxury SUVs
The Volvo Luxury SUVs provide drivers and passengers with a premium experience. In fact, the 2020 XC90 is the among the most awarded luxury SUVs of the century. The 2020 XC90 Momentum is an SUV with room for your whole family to ride in comfort. Features such as comfort seats, an expansive cabin design, and an intuitive layout make riding in or driving the XC90 a luxurious experience. The XC90 comes standard with top-of-the-line safety features and driver assistance technologies such as adaptive cruise control, pilot assist, city safety collision avoidance technology, lane keeping aid, run-off road mitigation, and oncoming lane mitigation.
Volvo Luxury Sedans
The Scandanavian inspired design and long list of features that come standard on the Volvo sedans make them a superior choice. The 2020 S90 is an example of what Volvo has to offer in the category of luxury sedans. The S90 Momentum is the base model of the S90 but it is anything from basic. Features such as a laminated panoramic moonroof, windows that offer high levels of safety and soundproofing, and comfort seats with leather are all designed to provide you with a comfortable ride. Driver assistance technologies and a user-friendly 12.3 digital driver display are features that help keep you safe and connected while on the road. The S90 also comes with powerful and high-performing engine options including the T5, T6, and T8. The S90 Momentum has a starting price of $50,550.
If you are looking for a luxury sedan or SUV, Volvo has a lot to offer. You can experience the luxury of Volvo by scheduling a test drive at
Giles Volvo El Paso.