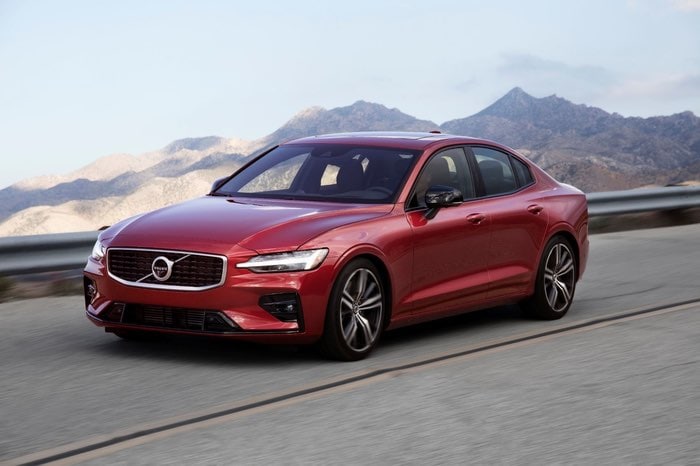 When you're in the market for a sleek little luxury sedan, you'll find several options worth considering. Many buyers narrow it down to the Volvo S60 vs Audi A4. These two popular small luxury sedans have a lot in common, but there comes a point where the similarities end and one vehicle easily pulls ahead as the clear winner.
Let's take a look:
Both cars are solid choices that offer impressive style. The starting prices are close, with the A4 starting at $44,600 and the S60 starting at $42,900. Both come with an Inline 4 engine, seating for five, and very similar dimensions.
2020 Volvo S60 vs. Audi A4
Those are some of the features that make these small luxury sedans similar; now let's see a few things that set them apart:
As you can see, despite having the same engine, the Volvo S60 offers more power. It also provides better handling as the A4 has a larger turning radius which makes taking a turn more cumbersome.
Is the Volvo S60 Safer Than The Audi A4?
Both vehicles offer impressive standard safety features such as:
· ABS
· Brake Assist
· Tire Pressure Monitor
· Stability Control
· Traction Control
· Driver, Front Head, Front Side, Passenger, Rear Head, and Knee Air Bags
But then the Volvo S60 takes it further with additional standard safety features that aren't even available on the Audi A4 including:
· Backup Camera
· Lane Departure Warning
· Lane Keeping Assist
Entertainment and Comfort
It's not surprising that small luxury sedans would offer high-end entertainment and comfort features. On both the S60 and A4 you'll find standard features including:
· HD Radio
· Bluetooth Connection
· Satellite Radio
· Smart Device Integration
· MP3 Player
· Steering Wheel Audio Controls
· Climate Control
· Keyless Entry
· Seat Memory
· Telematics
Once again, however, in the Volvo S60 vs Audi A4 comparison, the S60 comes out on top with standard and optional features you can't get on the A6 such as:
· Adaptive Cruise Control
· Remote Engine Start
· Head-Up Display
It's also of note that the S60 includes standard Wi-Fi hotspot while it's optional on the A4.
2020 Volvo S60 Is The Best Value Small Luxury Sedan
The Volvo S60 delivers better performance, comfort, and safety for about the same price as the A4. Giles Volvo El Paso maintains an in-stock inventory of the S60, so you can stop by anytime and take a test drive of this stylish, comfortable luxury sedan. We strive to make the car shopping experience fun, so our entire team goes the extra mile to make that happen—and to make sure you get a great deal on a new or pre-owned Volvo.